Massage Trainings
1. A CRASH COURSE IN MASSAGE
This course is a basic training for people who wish to start their way in massage, exploring their natural talents, bringing the sensitivity of touching another person body to their hands & mind.
This training will enable you to massage your beloved and with more practice can be a basis for giving massage professionally to people.
It consists on 7 meetings 4 hours each. This training is focus on technical skills with little theory background; it will include techniques from the Swedish Massage, polarity, Ayurvedic, rebalancing and shiatsu.
2. INDIVIDUAL TRAINING
Teaching individuals in a private teaching format is also possible for the above mentioned course.
3. ADVANCE TRAINING
For those who are interested to expand their knowledge in the field, a longer term workshops & trainings will be conducted in the future.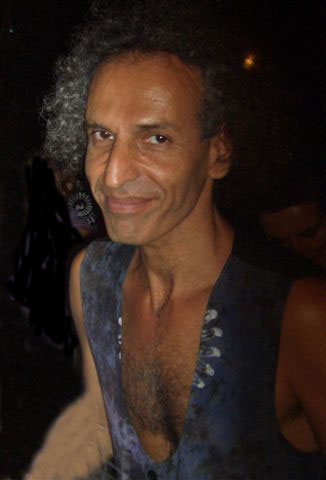 About the teacher
Born in Israel, Veda received his First crash course training in Massage from Nishant in 1979 at OSHO Poona Ashram in India. He has been certified in 1983 at the U.S.A as a masseur for the state of California from 'San Francisco school of massage 'in San Francisco. During the years that follow he has been trained in Holistic massage, Swedish, Thai & Japanese shiatsu, Riki, Polarity, rebalancing, Reflexology, and Ayurvedic massage, today his individual techniques encompass those systems of working.
In the past 25 years Veda has worked & trained in the U.S.A, at the Osho commune in Poona - India, Israel & Europe.